Meditation
at StoneWind Institute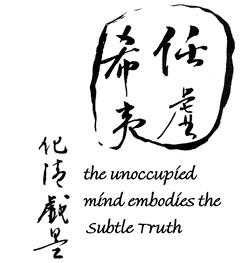 Meditation in some form is found in all ancient cultures and has always been associated with the human drive to be "better." The ancient methods emerged from a variety of spiritual traditions across the world and were part of the practitioner's path to spiritual growth, physical health, emotional peace, and ultimately enlightenment.
In our Age of Information with its emphasis on scientific understanding, researchers have documented the effects of meditation on specific areas of the brain, the immune system, the heart, and overall health. Such research has opened meditative practice to everyone no matter their spiritual tradition—or lack of one. Now the "how" of meditation can be taught as "technique," divorced from the root spiritual traditions from which the techniques arise, while those in search of a spiritual practice can still seek out the spiritual tradition that suits them and find within it a rich meditative tradition with all the attendant benefits.
At StoneWind Institute our goal is to open knowledge and abilities for people to use
in whatever ways are appropriate for themselves.