StoneWind Center for Traditional Reiki
The Healing Benefits of Reiki include:
Reduction of pain and discomfort,

Pre-surgical support and rapid post-surgical healing,

Improved quality of sleep,

Diminished side effects of chemo and radiation,

Help in rebuilding and maintaining  immune system response,

Powerful healing for others and from others at a distance,

Ease of self-treatment with distance techniques,

Accelerated wound healing,

Decrease in  anxiety, overall tension, and muscle stress,

Assistance with depression, loneliness, and sadness,

Help in dealing with emotional trauma and anxiety attacks,

Healing for our Animal Friends,

Emotional support for grieving family and friends,

Effective assistance with end-of-life palliative care.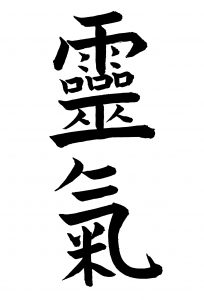 Traditional Reiki (ray-key),  one of the main healing modalities offered at StoneWind Institute, is an easy to learn, simple to use healing method that anyone can learn with a weekend of training, then use  on oneself and to help  others, including the ill, children, and the elderly. Reiki is now practiced by millions of people world wide and  is used  and/or recommended in as many as 800 hospitals in the US, including the The Mayo Clinic, MD Anderson Cancer Center, and Memorial Sloane Kettering Cancer Center.
Traditional Reiki is not a religion. It has no arcane dogma, no religious tenets. It requires no rigorous ascetic practices or rituals. To have and use Reiki a person needs to do nothing more than be attuned by a properly trained Master and have the intent for Reiki to flow whenever they put their hands on themselves, family members, people in need, or their pets.  Sounds too simple, too easy? It is that simple and that easy—and everyone can begin to do it with a weekend of training. To understand more,  see "Going Deeper" below. To sign up for a class, see the "Structures and Policies" below. 
Reiki Training at StoneWind
Reiki for Veterans
So, Why Should You Learn Reiki?
If you are a warrior...
You have uncommon problems, uncommon strengths.
You need Uncommon Answers.
You know what hurts, you know where it hurts, you know why it hurts. What you need is a way to fix it without a lot of fuss.

Reiki puts the power in your hands, literally in your hands, to fix yourself–anywhere, anytime. Even the really old wounds can be helped–and it's not just about physical healing.

The mental/emotional techniques in advanced Reiki give you new and powerful ways to deal with the images, memories, and feelings from the events you don't talk about.
Reiki gives you a powerful way to help your spouse, your children, your loved ones, including your K-9 partner, with gentleness.
It puts a weapon against pain in your hands that is always there when you need it, always invisible, and always up to specs.
It is completely compatible with all conventional medical treatments.
There are scientific explanations if you are willing to go there. Email us if you would like the most recent list of resources.
If you love a warrior...
You have your own pain to carry. It comes with the territory.
You need an effective way to cope with it.
Fear for their safety;

Physical loneliness when they are gone; 

Emotional loneliness when they are coping with their stress;

The long-term effects of occupational stress on everyone you love; 

Exhaustion from too much responsibility carried alone.

~~And then there's the normal pain of life.
Reiki Can Help With All of It
First Degree Reiki gives you a tool to use everyday to heal the wounds, both physical and emotional, and to ease loneliness, stress, and exhaustion. It lets you heal in yourself not only the older wounds of war but the new problems that arise in the now. It gives you an effective tool for controlling the new and ongoing issues like anxiety, depressions, hypertension, and auto immune illnesses. And it opens in you a powerful skill for helping your children as well as your spouse.
Second Degree Reiki is your weapon of choice against the wounds of the past, to meet the challenges of the present, and to craft the future you want. Whether you are the one who has been in harm's way or your loved one is, the ancient techniques of distance healing allow you to offer help, support, and healing to yourself or to your warrior—wherever s/he is, whenever s/he needs it, whenever you need to be able to send it. And distance healing really does work!
Reiki is an empowerment that gives you new skills,
new control over your life and health.
It works dramatically–and you can use it to help others.
Self-healing isn't easy or quick.
Everything depends on your willingness to use it on yourself by yourself.
It is easy to begin to doubt–then quit before you have gone the distance.
You learn Reiki in a weekend.
You can use it immediately. You will begin to see results quickly.
Even with early results, the road can be long depending on the goals you set.
Prepare for a long campaign if the problems are old and big.
You have to take charge of your own healing destiny,
but there are lots of comrades and trainers to walk beside you.
Nobody can do your healing for you. Sometimes it is a long, difficult road with detours, switchbacks, and pot holes, which is why healing is not for sissies or quitters.
The more you do it, the more you want it,  the more positive results you will see.
It won't work if you don't use it. You have to be alert to the ways–and the reasons–you sabotage your efforts to heal.
Reiki is a "complementary" and "integrative" healing modality,
i.e., it can be used with any and all conventional medical treatments.
Doctors may try to discourage you from using it, afraid you won't seek medical treatment. Reiki is NOT intended to replace medical treatment.  Don't go there. Let your Dr. know you won't go there.
There is a growing body of documentation on the effectiveness of Reiki
as well as an increasing acceptance of it.
Reiki is now available in over 800 hospitals, including
Mayo Clinic, M.D. Anderson, Sloane Kettering, and Johns Hopkins.
Your family and friends may think you are nuts. You may too from time to time.
But give yourself time to experience the results, to prove it to yourself.
You don't have to talk about it until and unless you're ready.
Even really serious conditions can be healed or significantly improved.
To heal the Big Ones, you have to work with
issues you would rather avoid.
It is those times you need friends and mentors
capable of radical honesty.
As your results become more and more obvious,
your confidence and trust in Reiki will grow.
If you use it regularly, in a year, maybe two, you will look back at the road you traveled
with disbelief then knee-bending gratitude.
You will never stop using Reiki once you see where it is taking you,
where you are taking yourself with it.
Those of us who have "been there, done that" know how blessed we have been.
But, you say.....
"This is too far out and weird."
If you have been trained as a warrior, you already have skills others wouldn't believe,
know things others don't want to know or accept, maybe wouldn't approve of,
things you don't talk about.
This is just one more, and you don't have to talk about this one either.
"I don't trust that New Age "woo woo."
Reiki actually comes from the ancient healing practices of the East, some of which are preserved in Acupuncture, Qiqong, Shaolin Kung Fu and in kimoodo (healing arts form within the martial arts). Reiki exists outside of martial arts in the West, but in Japan was and is often within those disciplines, where an understanding of qi/chi/ki and the power of the body's energy is primary. Many of the first Masters trained by Dr. Usui were in the military, including Dr. Chujiro Hayashi, sensei of my lineage, who was a Captain in the Japanese Navy. And my Master, John Harvey Gray, served in combat in the Pacific theater in  WW II.
We can't help how we are labeled or by whom, anymore than you can.
"This is nonsense. People can't do this."
Millions can and do, maybe even some you know who don't talk about it. If you want to read more about other people doing it,
email me at [email protected] for a current list of resources.
In the end, the only way you will really know the truth is to try it and see for yourself, even if just a treatment. If it turns out to be a waste of time, it surely isn't the only time you've ever wasted. If it works for you, it could turn out to be the best time you ever spent.
"I don't like some of the crazy things I've seen on Reiki web sites."
There are a lot of things on the web called "reiki" that I wouldn't want anything to do with either. Unfortunately, the first Western Masters did not trademark the word "reiki" in the early years of Western Reiki. Now it is too late. Anybody can use the word "reiki" to refer to anything they want, and those of us
in traditional lineages are often deeply offended by what winds up being called "reiki."
To receive training in a form of Reiki that is closest to the energies originally taught in Japan, and therefore unchanged and undiluted by New Age trappings, you have to go to Masters trained in the unbroken lineages of Traditional Reiki. There are fewer of us than of those in "non-traditional" Reiki, and we don't have a large presence on the web.
So you can know them when you see them, the hallmarks of Reiki Masters in unbroken lineages are:
They can tell you the names of all the masters in their lineage, i.e., from themselves back to Dr. Usui, the Japanese man who rediscovered Reiki. See SW Lineage for an example.
They always give four (4) attunements at First Degree.
They will never teach First and Second Degree in the same weekend, much less mastership.
They require some waiting period after First Degree before Second Degree, sometimes six months or longer.
Traditional Masters do not train someone else's students in Second Degree or mastership; all training is done by the same Master.
Mastership is by invitation after two to five years as a practitioner.
To become a Reiki Master requires rigorous  training that often takes a year or longer–and there is a significant fee that can be paid in a variety of ways.
Suzanne Parnell Ph.d., R.M.
Founder of Warrior's Way Foundation,
Reiki Master in the direct
Lineage of John Harvey Gray.
(Usui – Hayashi – Takata – Gray)