Services
StoneWind Institute offers a range of services designed to answer the widest range of student/client needs possible. From Health Consultations in person or by phone to Reiki treatments (hands-on and Distant) to DreamWeaving Sessions, we work to provide healing support to all who are seeking help and to their family members. If you are unsure what you need, how we might be able to help, or where to begin, give us a call at
479-369-0049
Individualized Healing Protocols are available below.
A deposit is required to schedule  one of the sessions for treatment  or consultation, with the deposit serving two purposes. The first is the usual payment for our time and expertise, but the second purpose is to anchor your commitment to your own process, a fundamental premise of mind-body medicine. If you are making a deposit for someone else's session, please call 479-369-0049 to discuss the situation prior to making the deposit. The deposit for sessions may be prepaid below or by calling 479-312-1926. If payment arrangements are needed, please call 479-312-1926 to discuss the situation and make arrangements. We are committed to helping people create the healing for themselves that they need; we will work with you.
An invoice will be issued upon completion of each session.
For sessions going over the booked time, additional fees will be added  on a quarter-hour basis.
---
If you wish to stay on site in one of StoneWind Retreat's elegant yurt accommodations, reservations must be booked and paid for separately through the
StoneWind Retreat
website or by phone at 479-312-1926. All On-site sessions or consultations must  booked at least two days in advance  by phone at 479-369-0049 or at the time of a reservation if a yurt is also being reserved.
Protocol Design
For those with more complex issues who are unsure where to begin or what combinations of modalities would be most helpful in their specific situation, you can request a Healing Protocol designed specifically for you based on the medical conditions you are confronting. The Healing Protocol usually includes  a range of modalities and technologies with suggestions for integrating the approaches into whatever medical treatment or condition is involved.
Steps in the Process:
(1) Sign up for a Healing Protocol Design to be held by phone and email or by email and on-site conference at StoneWind.
(2) Fill out the Questionnaire you will be sent once you have chosen the format you prefer and have paid for the Protocol
(3) Return the Questionnaire by email or mail to the address provided.
(4) Upon receipt of the Questionnaire, we will review the information, perhaps contact you for additional information if warranted, and prepare a written Healing Protocol with suggested approaches to the problems you have emphasized. The written protocol is then emailed to you for your review and use. If you have questions or have chosen an on-site meeting, then we will either schedule a phone call or a meeting to review the Protocol.
We offer on-site, in person sessions to help you understand and further personalize the Healing Protocol designed based on your completed questionnaire. When you select the "Healing Protocol/On-site" option you will be sent a questionnaire to be filled out  and returned by email or mail. We will then prepare a written Protocol, which will be emailed to you for your review. Once you have had time to review the Protocol, a meeting time will be scheduled at StoneWind for further discussion.
On-site design sessions are one hour.
$200.00
 $50/additional half hour
At your request, we can help you create a Healing Protocol by email/phone conference . When you select the "Healing Protocol/Email" option you will be sent a questionnaire to be filled out  and returned by email or mail. We will then prepare a written Protocol, which will be emailed to you for your review. Once you have had time to review the Protocol, a phone conference will be scheduled to answer any questions you have about the Protocol and to make further suggestions as needed.
When you select the "Healing Protocol/email" you will be sent a preliminary
questionnaire to be filled out  and returned prior to the phone session.
The Protocol Phone Conference is designed for one  hour.
$100.00
plus $35.00 each additional half hour.
Consultations
On-site consultations are available to students and clients with personal or health issues they wish to discuss. You can pay for an on-site consultation, then either call or email to book a time. Consultations will be arranged as quickly as possible, but for the best options, call two days ahead of when you would like to come.
Fees:
$100.00 first hour
$50.00 each additional 30 minutes
Please call 479-312-1926 to arrange.
Phone consultations are available to students and clients with personal or health issues they wish to discuss or questions they need to ask that might have longer than usual answers. You can pay for a phone consultation online below, then either call 479-312-1921 or email us at  [email protected]  to book a time. Phone Consultations will be arranged as quickly as possible.
Fees
$75/hour;
$20 each additional 15 minutes
Please call 479-312-1926 to arrange.
Reiki Sessions

Hands-On
Reiki treatments are available at StoneWind Institute with a day's notice.
For a hands-on treatment you will recline fully clothed (except for shoes) on a Reiki table
in our East Room conference center.

The sessions last from 1 hour to 1 hr 15 min.
$90
You may also elect an Energetic Reading from one of our
Advanced Practitioners for an
Additional fee of $200.00.
In special situations involving serous illness or injuries,
two or more practitioners working simultaneously to deliver maximum
Reiki can be arranged.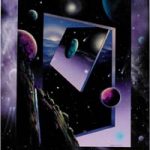 Out of the Box into a much  larger box: One  the most amazing skills within Traditional Reiki is the ability to offer Reiki powerfully to people at a distance.  Over the years we have found Distance Reiki to be extremely effective in allowing us to offer healing without the constraints of local time and space.  Recipients report significant improvement in their conditions with a few treatments.
Distance Reiki Sessions must be pre-arranged with a specific time set for the energy to be received. The Recipient should be in a place of rest, preferably lying down, ready to receive.  A short set of instructions is sent when the first session is booked.  Distance Reiki sessions usually have a 30 min duration, although hour long sessions are possible if needed or desired. You may also elect to have an Energetic Reading done as part of a Distance Reiki Treatment for an additional fee.
Fees: 30 minutes     $45
           60 minutes    $90
Energetic Reading:
(see Services)
$200.00
See payment policies above.
---
The Why and the What: Hawayo Takata, the woman who brought Reiki from Japan to the West, used to say "you can heal anything if you get enough Reiki." The key here are  the words  "if…enough." How much Reiki is enough is unknown in any given situation and can only be measured by the positive effects that manifest with treatments.  In other words, as healing occurs it will be noticeable, even measurable,  in multiple ways.  We keep going until those smaller effects become larger and larger, until healing is obvious.
Hands-on Reiki is powerful but not the most efficient way to meet the "enough" bar since on-site requires travel on the part of client and practitioner, and practitioners needs to charge for their time.  If you learn Reiki for yourself, you can obviously give yourself as much Reiki as you need–if you have the time to do it.  If members of your family learn Reiki with you, then they can give Reiki easily when needed. If everyone learns Second Degree, then the options for helping family members expands exponentially. But whether you are a  Reiki Practitioner, and Advanced Practitioner, or not trained in Reiki at all,  Distance Reiki Sessions allow everyone to leverage time and resources and be able to work toward  "enough" more efficiently.
For the skeptics among us, we totally get it. There is not one Traditional Reiki practitioner who did not say "uhh, what?" (in some form or other) when they began to study the advanced techniques.  It is then that we really become aware of  how small our paradigms (the belief boxes we live in) really are.  But Takata knew Reiki to be an energy science in 1936, as witnessed by a note she wrote in her diary in which she said how much she valued the "energy Science" of Reiki. Takata had a late 1920's  high school education, but her Japanese Sensei, Dr. Chujiro Hayashi, was a medical doctor, who undoubtedly recognized there was science behind Reiki and said as much to Takata.
In the years since 1936 we have moved full bore into the atomic age,  with most aspects of our realities challenged–and changed–in multiple ways.  As science has unfolded through the 20th and 2st century so has the understanding of those  in the traditional Reiki lineages as to the relationship of what we do with the advanced Reiki techniques.  More and more we are seeing the relationship of Traditional Reiki as an energy science–including being able to offer Reiki at a distance–to the principles of quantum mechanics and  to the amazing mathematical and scientific truths underlying what we think of as "reality."  And yes, there are a lot of  analogous explanations in Quantum Physics that explain not only energy  healing in general, but Distance Reiki in particular. As Einstein said as he himself struggled with his paradigms and the concepts of Quantum Mechanics, "Reality is an illusion, albeit a persistent one."
However we choose to explain it, we are able to offer Reiki powerfully at a distance, and document results–and in this over-stressed world, it is an important aspect of what we  do at StoneWind Institute.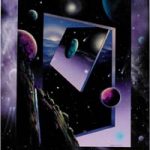 Out of the Box into an even larger box: In addition to the ability  to offer effective Reiki at a distance, there are other techniques in the advanced energies of Traditional Reiki that allow practitioners to gather  information from the human energy field concerning the mental-emotional factors related to health issues and convey that information in a format usable by the client. We  refer to these advanced applications as "energetic readings," and they can be done in person with the reading the only purpose of the visit, on the table as part of a Reiki treatment, or at a distance as long as the client requests the reading. When done on-site, the client can be actively involved in the process, asking questions, receiving answers, and guiding the process. Hand written notes, a recording when practical, are provided when a session is done onsite.
Energetic Readings at a distance must be prearranged and can be done as the primary activity or can be added as part of a distance Reiki treatment.  The Reading must be requested by the person on whom it is being done. A short phone consultation prior to the reading and/or a short questionnaire sent by email is part of the request process. The questionnaire format gives permission, sets the parameters of the information sought, and establishes  contact information. For Distance Readings a transcript in pdf format  is provided by email.
Fees
On-site:
$200
Reiki Treatment an additional $90
Reading at a Distance:
$200.00
(includes "pre" and "post" consultations)
Payment policies above.
Please call 479-312-1926 to arrange.
DreamWeaving
The DreamWeaver merges sacred geometry and the science of cymatics* (vibroacoustics) into one of the most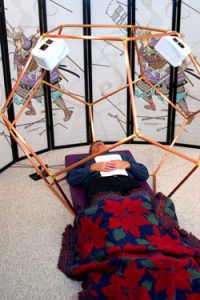 powerful transformational devices within the paradigm of Mind Body Medicine. The DreamWeaver is a large copper dodecahedron (12-sided geometric structure) with a sound bed in the center and speakers mounted in the bed and the framework above. The speakers in the sound bed vibrate the physical body allowing us to release tensions and knots that occur in the muscles and nerve structure of the body. Meanwhile, the music swirling through the geometrically defined space above the body interacts with the human energy field, in particular, the chakras and the mental/emotional aspects of the aura, all of which are energetically shaped and contained by the copper rods forming the dodecahedron. The musical sound vibrations moving through the sound bed beneath the body affects all physical levels while the dodecahedral shape amplifies both auric energy and sound energy to enhance mental/emotional transformation. The person in the DreamWeaver is usually physically inactive but mentally and emotionally interactive according to the issues of focus defined through the intent statement at the beginning of the session.
The whole-being experience of a DreamWeaving Session rearranges our energetic structure through sound, vibration, shape, and focused intent in a beautifully soothing and heightened experience of music. The DreamWeaver offers a powerful tool for stress and pain management, emotional pain relief, energy balancing, physical and emotional healing, and hence overall wellness. Countless studies have shown stress to be the largest contributor to disease, but thousands of DreamWeaver clients in the US and Europe have reported significant positive effects in stress reduction and the restoration of emotional and mental balance. Further, those dealing with ongoing medical conditions testify to accelerated pain relief, increased healing, and a renewed sense of well-being. DreamWeaver sessions usually last from one to two hours and are available by appointment.
Our DreamWeaving Facilitators are continuously exploring and incorporating new applications for the

DreamWeaver in pre- and post- allopathic care, prenatal care, the relief of symptoms of ADD, ADHD, PTSD, addictions, cancer, and numerous other health issues.
Although DreamWeaving sessions are extremely helpful in a wide range of healing situations, a DreamWeaving Session is not the best place to begin the healing process unless there is a clear understanding of the origins of the issues involved. For this reason, we ask those who have not done other forms of learning and clearing at StoneWind or elsewhere, to consider a Healing Protocol or at least a Consultation before scheduling a DreamWeaving Session. If a DreamWeaving Session is appropriate based on the Consultation, then the password for registering for the Session will be sent by email or given by phone. All of this and more will be covered with applicants wishing to incorporate DreamWeaving into their healing process.
DreamWeaving sessions usually involve 1-3 hours of prep time with the actual session lasting  from one to two hours in the DreamWeaver.
Most DreamWeaving sessions are held on-site with workup done by email and phone prior to the session. On site DreamWeaver sessions are scheduled by appointment, and depending on the scope of work desired and the amount of time spent in intent workup,  may take from 1 to 2 hours actual time in the DreamWeaver.  "Intent statements" and other preparations are done via email, with time spent reading and answering questions included in the Prep time. Actual session charges are based on the length of time in the DreamWeaver, which  is always at least one hour.
DreamWeaver Session-On Site:
$200
+ Prep Time ($90 per hour; $1.50/minute).
Prep time includes intent discussion, workup, & review of intent
with Facilitator, then facilitator preparation of music to be used during the actual Session.
 The Password Required to register online for a DreamWeaving Session will be sent once
we have determined that a DW session is appropriate for the issues presenting.
Using the Distance Reiki techniques of advanced Traditional Reiki,  DreamWeaving Sessions are frequently done with the client not physically present in the DreamWeaver. Distance DreamWeaving Sessions are most frequently the choice of those who have advanced Reiki and therefore already understand the process, although for those wanting/needing a DreamWeaving Session but unable to travel to StoneWind, the Distance Session is a very effective method. Distance DreamWeaving sessions can be done on anyone who so desires, whether they have or understand Reiki or not,  as long as the steps outlined below are followed.
DreamWeaver Session-Distance Technique:
$150
+ Prep Time ($90 per hour; 1.50/min). 
Fees include time for intent discussion, crafting & review of
intent statement with Facilitator; preparation of music; using
advanced Reiki techniques for the actual session;
plus a CD of the music played for a later repeat.)

Distance Sessions are as effective,
sometimes even more effective,than on-site sessions.

 There is a five step procedure for Distance Sessions: 
1. Workup of Intent by email and phone discussion (same process for all session forms).
2. Set-up of time and place for the Session on both ends with specific arrangements:  (a) The Client must be in a place, at a time  when he/she will be uninterrupted;  (b) He/she must be near a phone  for the reading of the intent statement into the energies of the DW; and ( c) He/she must be able to lie down or be in a resting state during the session.
3. Session format: At the beginning of the session, the Facilitator uses the Distance techniques of Reiki to bring the person present into the DW and anchor them there. The Facilitator will then begin the music for the session (sets the energies in the DreamWeaver), call the DW client on the phone, and have the person read the pre-designed and reviewed intent statement over a speaker phone into the energies of the activated DW. Once the energies of the intent statement are present in the energies of the DW, the phone connection is ended, and the Client lies down or moves to a reclining position for the duration of the session.
4. The Facilitator does the DW session exactly as if the client were physically present in the DW. When the session is over, the Facilitator calls the client to discuss what happened on both ends.
5. StoneWind Institute mails a CD of the actual music used during the session so the client can repeat the session at will, with the recommendation that the session be repeated at least once after the CD is received. An mp3 file can also be emailed if preferred.
 The Password Required to register online for a DreamWeaving Session will be sent once
we have determined that a DW session is appropriate for the issues presenting.